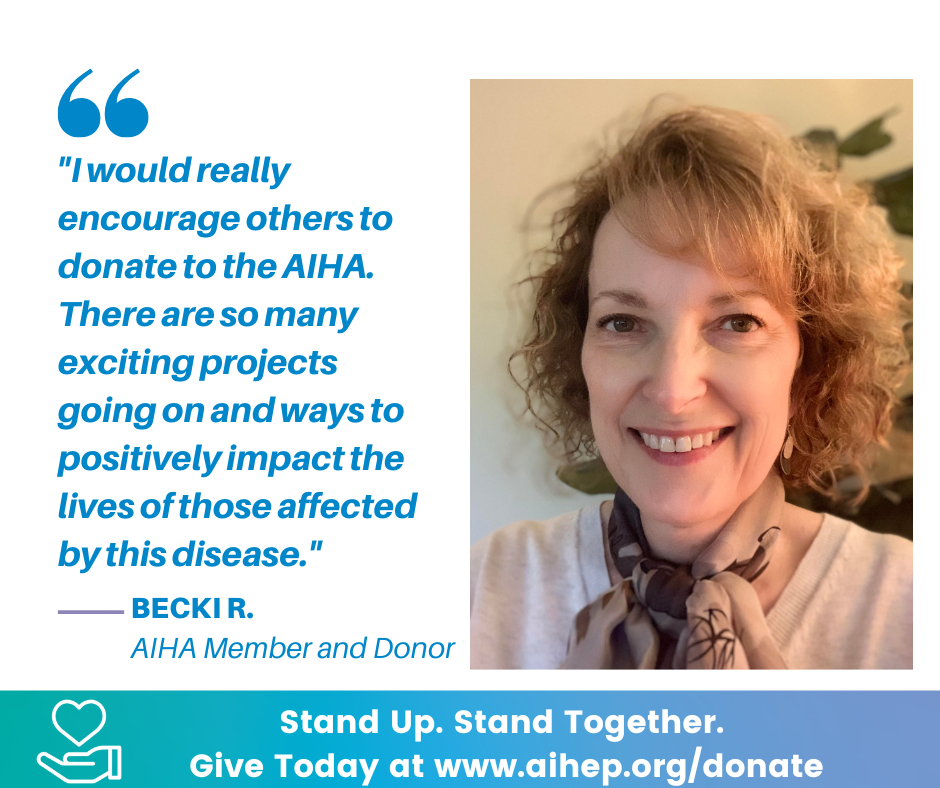 During our 2022 Year-End Fundraising Campaign, we're sharing a series of Supporter Spotlights. We hope these stories of fellow autoimmune hepatitis (AIH) patients and families will encourage you to make a donation to the Autoimmune Hepatitis Association (AIHA) this giving season. Donations gratefully accepted by visiting www.aihep.org/donate.
In our latest Supporter Spotlight, we feature Becki R., an AIH patient who lives in Bee Cave, Texas. Read more in her Q&A below.
Tell us a little bit about yourself and your connection to AIH.
I'm in my late 50s and was diagnosed with AIH last summer. It took a bit to get to the diagnosis, and in the process I had a really rough time with my health.
What is the most difficult thing about having AIH?
The most difficult thing about being diagnosed with AIH was finding information about the disease and learning to adjust to the side effects of the medication.
How has the AIHA helped you in your journey with AIH?
Through a crazy networking blessing, I was introduced to the AIHA. It was there I found so much educational information and support for me and my family. It was a Godsend!
Why did you decide to donate to the AIHA?
I felt it was important to donate to the AIHA so they can do more work in spreading their information.
Would you encourage others to donate to the AIHA? If so, why?
I would really encourage others to donate to the AIHA. There are so many exciting projects going on and ways to positively impact the lives of those affected by this disease.
Is there anything else you'd like to add or say?
I'm very grateful for the AIHA!