Symptoms
What are the typical symptoms that autoimmune hepatitis (AIH) patients experience? We break them down so you know what to expect.
​The initial and long-term symptoms associated with AIH are commonly different among patients. There is a wide spectrum of complaints in patients with AIH. It remains unclear why these symptoms are present in some and not in others. 25% of patients are asymptomatic when diagnosed, with abnormal liver tests likely found when testing for other health issues.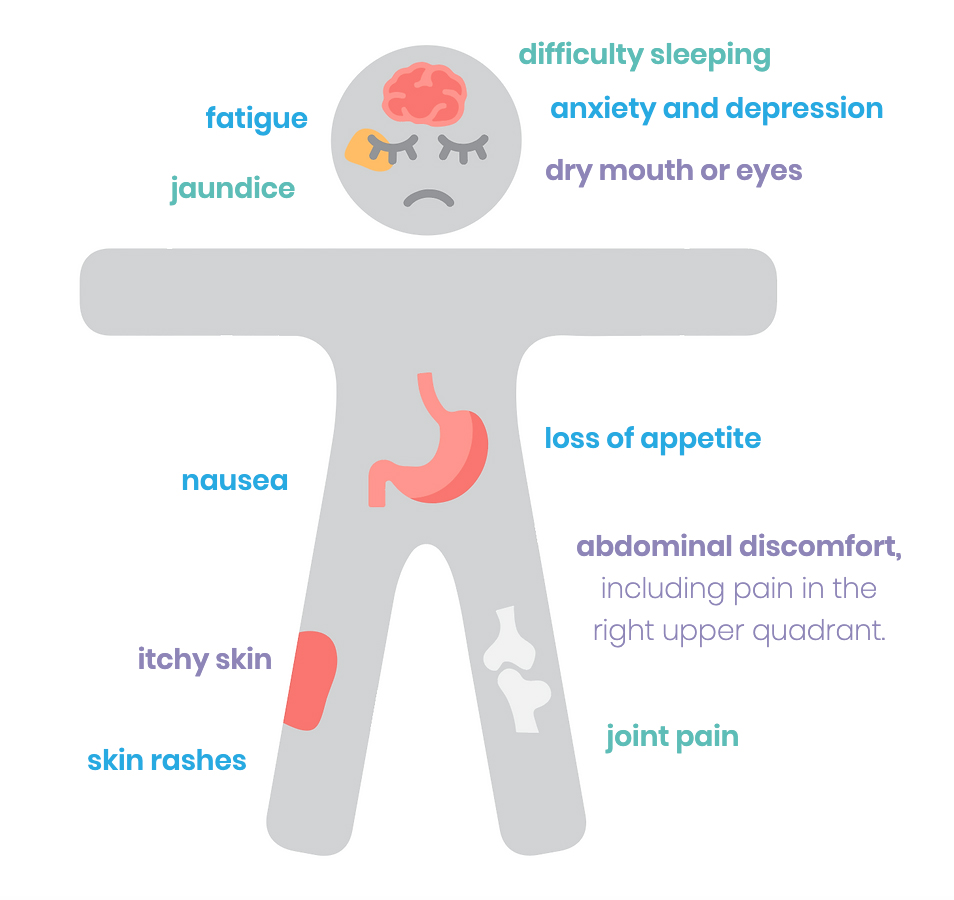 While some patients have few or no symptoms, others have symptoms that negatively impact their quality of life. The side effects from treatments can sometimes be even worse than the symptoms themselves. Learn more about what it's like living with autoimmune hepatitis.