By the Autoimmune Hepatitis Association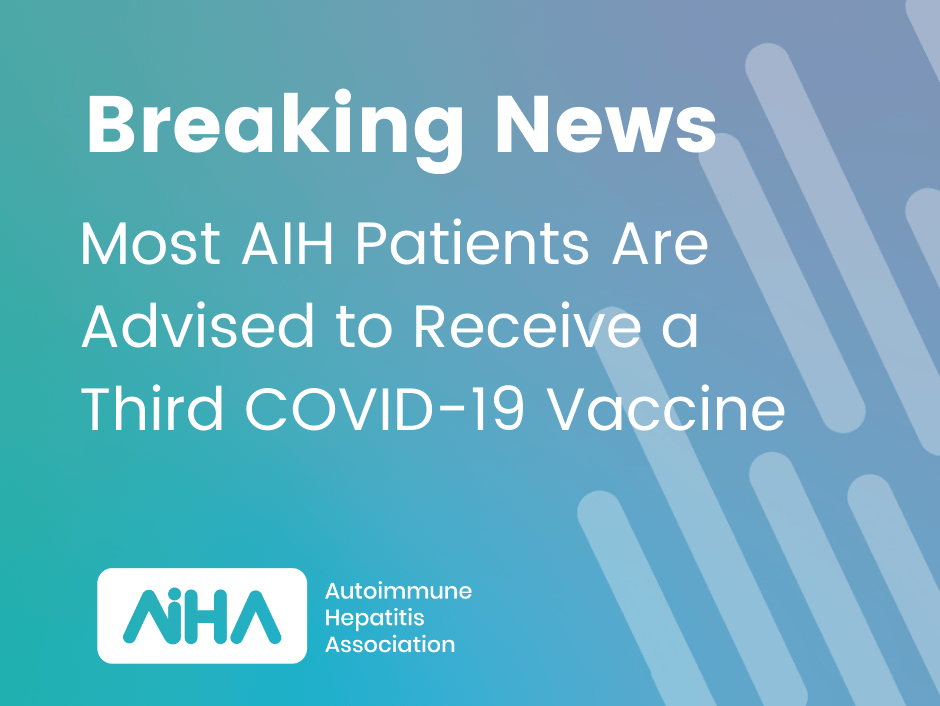 Advisers to the Centers for Disease Control and Prevention (CDC) voted unanimously in favor of a third dose of Pfizer (age 12 or up) or Moderna (age 18 or up) COVID-19 vaccines for patients who are moderately to severely immunocompromised. As this includes a wide variety of patients, a qualifier for this level of immunocompromised status was provided. Relevant for autoimmune hepatitis (AIH) patients, the CDC stated that this group includes those taking 20 milligrams or more or corticosteroids (such as prednisone or a similar drug) every day, antimetabolites (such as azathioprine), transplant-related immunosuppressive drugs (such as mycophenolate mofetil, tacrolimus, and sirolimus), TNF blockers (such as infliximab), and other biologic agents that are immunosuppressive or immunomodulatory (such as adalimumab and rituximab).
Based on this, the Autoimmune Hepatitis Association believes most AIH patients will fall in this group and should strongly consider receiving a third dose of a COVID-19 vaccine. Please contact your health care provider if you have questions about whether you should receive a third dose.