By the Autoimmune Hepatitis Association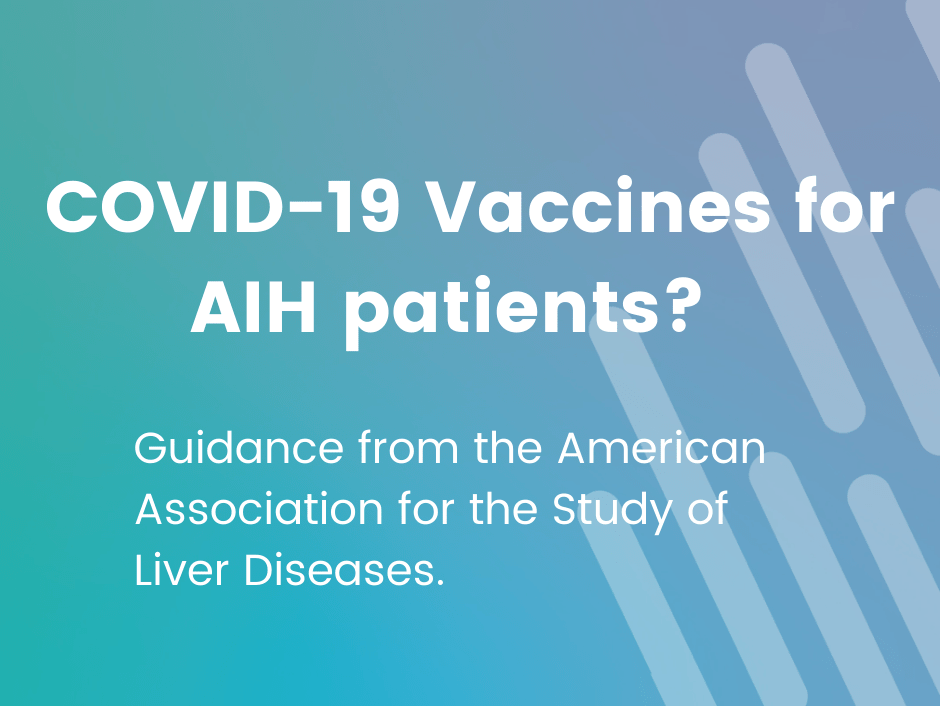 The American Association for the Study of Liver Diseases (AASLD) released their expert panel consensus on vaccines to prevent COVID-19 infections in patients with liver disease on February 2, 2021. This statement is in agreement with the AIHA's position on SARs-CoV-2 vaccination.
The AASLD recommends administration of SARs-CoV-2 vaccination to patients with autoimmune hepatitis (AIH) or other autoimmune diseases unless there are other contraindications (i.e., prior severe allergic reaction to any of the vaccine components). They note the trials of these vaccines did not include individuals on immunosuppressive medications, but also make clear that there is no data to support delaying vaccination. There is also no data to support stopping immunosuppression medication before getting the vaccine.
Similar to the AIHA's statements about SARs-CoV-2 vaccination in AIH patients, AASLD suggests there are important issues to learn more about, such as duration of protection from vaccine, efficacy of the immune response in those patients with immunosuppression, the frequency of liver testing after vaccination, and the best choice of vaccine in these patients.
The full document can be found at https://www.aasld.org/…/AASLD-COVID19-VaccineDocument…