Our Team.
Our Board of Directors, staff and Medical Advisory Board bring immense experience in a wide range of fields.
Board of Directors
Our Board of Directors includes a hepatologist, an attorney, patient leaders, and other experts who are advancing our mission.
Staff
Our first staff member joined us in early 2020, and we are expanding our programming significantly thanks to a dedicated team member.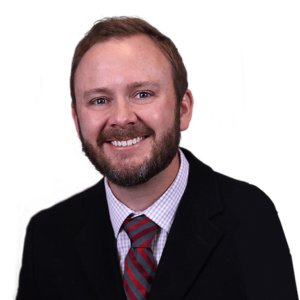 Craig Lammert, M.D.
Executive Director
Craig Lammert, M.D., a clinician investigator who focuses on autoimmune hepatitis (AIH), is an Associate Professor of Medicine at Indiana University School of Medicine and also serves as the executive director for the Autoimmune Hepatitis Association. The aim of his research in AIH is to better understand the genetic and environmental contributions to AIH and how these could modify outcomes of AIH patients. Dr. Lammert is the principal investigator of the Genetic Repository of Autoimmune Liver Disease and Contributing Exposures (GRACE) Study, a program funded by the National Institutes of Health (NIH) to build a database of AIH patients that includes disease details, genetic samples, and environmental exposures. He is an innovator in the recruitment of AIH patients using social media and is well-connected to the autoimmune liver disease field as an active member of the International Autoimmune Hepatitis Group. He also is a co-investigator in autoimmune liver disease drug trials and multicenter studies.
"The Autoimmune Hepatitis Association is a vital resource for patients and families affected by AIH. We provide disease education and support but also offer opportunities for patients to connect with—and learn from—one another. As an advocacy organization, we also seek to advance research by bringing together patients, clinician scientists, and drug companies, all in hopes of eventually driving new treatments that improve the quality of life for patients living with this rare disease."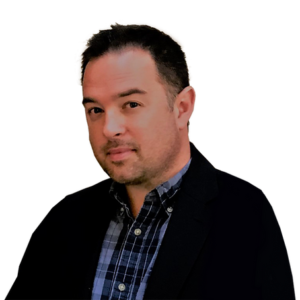 Luke Britt
Executive Member, General Counsel
Luke volunteers with the Autoimmune Hepatitis Association as both a legal counsel and a board member. He holds a doctor of law degree from the University of Detroit and a master of business administration degree from University of Indianapolis. He currently works as a public official and attorney for the state of Indiana and lives in Indianapolis.
"I enjoy playing a supporting role in the AIHA and helping facilitate a resource for an underserved medical community. It is satisfying to know that a rare disease such as autoimmune hepatitis is receiving attention."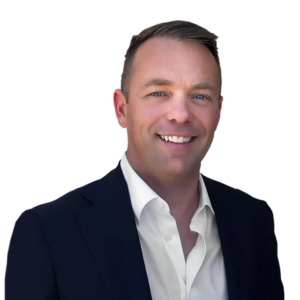 Andrew Eye
Board Member
Andrew's executive and entrepreneurial experience spans over 20 years in B2C and B2B for startups and Fortune 500 companies. Andrew founded and sold three technology companies and today is the CEO and Founder of ClosedLoop.ai – Healthcare's Data Science Platform. ClosedLoop makes it easy and affordable for healthcare organizations to use data science to improve quality and reduce costs.
Prior to founding ClosedLoop, Andrew co-founded the mobile software company Boxer. Boxer developed mobile productivity software for individuals and large corporations. Boxer's flagship email product was downloaded by millions of users and received significant industry praise for its exceptional user interface, including a 2015 Webby Nomination as one of the top 5 productivity applications in the world. Boxer was purchased by VMWare (one of the top 10 largest software companies in the world) in 2015.
​Andrew graduated Summa Cum Laude from Virgina Tech with a degree in management information technology. Andrew lives in Austin, Texas, with his wife, two daughters, and champion "Dock Dog" Sophie.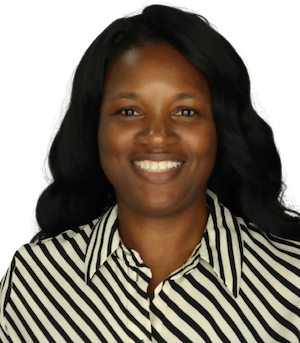 Veronica Williams
Board Member
Veronica has worked in higher education for 17 years, providing enrichment and holistic support to students and colleagues. She has high-caliber leadership experience in strategic planning, program design, policy development, and operations management within a broad spectrum of the higher education environment. Veronica currently serves as Director of the Academic Advisement Center at Augusta University.
She is a Ph.D. candidate in the educational leadership program at Indiana State University and earned her master of science in student personnel administration from Buffalo State College.
As a new board member, Veronica vows to remain committed to being a patient advocate to individuals diagnosed with AIH by helping connect them with essential resources, support, and education.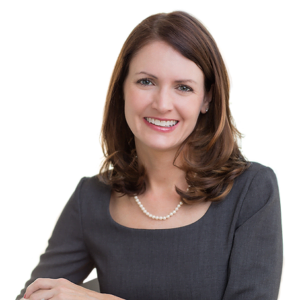 Erin Anderson
Director of Programs and Advancement
The AIHA hired its first employee, Erin Anderson, in early 2020. Erin had served on our board for two years before accepting the role of Director of Programs and Advancement. In her new position, she is developing our educational initiatives, fostering programs that provide support to families, expanding our collaborations with researchers, and growing our organization to better meet the needs of patients. Erin brings a wealth of knowledge in the areas of communications, fundraising, nonprofit strategy, and marketing. She has spent the past 15 years in the nonprofit sector, most recently at the University of Minnesota Foundation, where she primarily worked on fundraising initiatives for the medical school.
Erin graduated at the top of her class from the University of Missouri-Columbia with degrees in journalism and political science. She spent the first part of her career working as a newspaper reporter before finding her true passion in nonprofit work. She lives in Minneapolis, Minnesota, with her husband and young children.
"I'm thrilled to work for the AIHA, an organization that supports a cause that is so personal to me. When I was first diagnosed with AIH, the AIHA was the only place I could find information about the disease specifically geared for patients. The organization helped me understand the disease and become a better advocate for myself. I'm excited to grow our organization and provide even more meaningful support and education for families."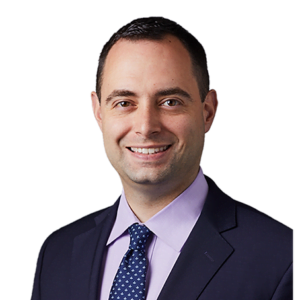 David Assis, M.D.
Yale School of Medicine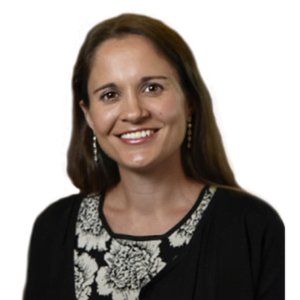 Therese Bittermann, M.D.
University of Pennsylvania
"Clinical researchers depend immensely on patients' perspectives to better understand what important questions should be asked. Patient advocacy organizations like the AIHA can help inform where new research is most needed. This is particularly important for rare diseases, such as autoimmune hepatitis."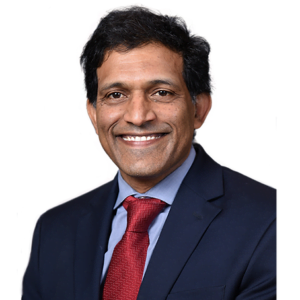 Naga Chalasani, M.D.
Indiana University School of Medicine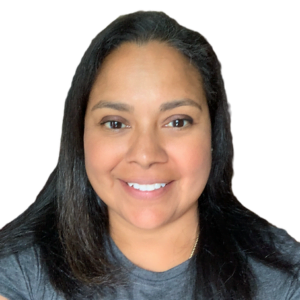 Danielle Cleary, L.C.S.W.
Community Representative
"The best way patients with AIH can advocate for the best possible care and treatment is to educate themselves about their disease and to connect with organizations like the AIHA. When I was first diagnosed with AIH, I found support and hope in the AIHA at a time when I felt scared and isolated. My connection with the AIHA allowed me to take the steps needed to find the right medical care, join support groups with people who shared my disease, and to learn more about the complexity of AIH and treatments available. With this knowledge, I felt more capable of facing my disease head on and to advocate for the best care and treatment possible."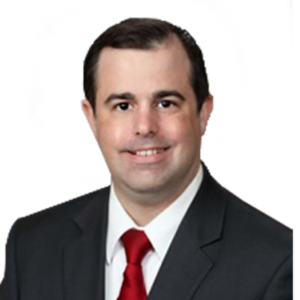 John Eaton, M.D.
Mayo Clinic
"I am excited to volunteer on the Medical Advisory Board to help advocate for those affected by autoimmune hepatitis, deliver quality patient-centered information, and advance our approaches toward treating those with this condition."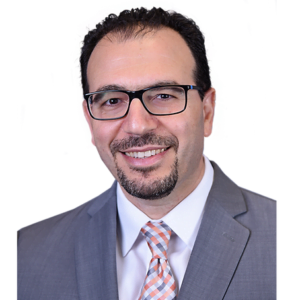 Samer Gawrieh, M.D.
Indiana University School of Medicine
"I am thrilled to be part of the Medical Advisory Board for the AIHA as the AIHA continues to be an amazing source of valuable education for patients with AIH, their families, and physicians. Since its inception, the AIHA has created an exciting and vibrant community that supports and advocates for patients with AIH. It has also created new important resources that enable research in AIH."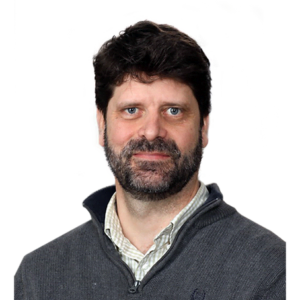 Steven O'Hara, Ph.D.
Mayo Clinic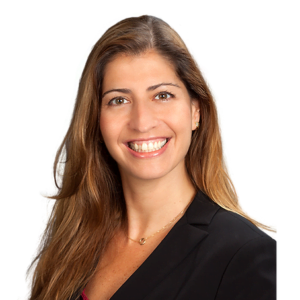 Cynthia Levy, M.D.
University of Miami, Miller School of Medicine
"New and better treatments for AIH are sorely needed. Not all patients respond completely to available medical therapy, and even those who respond often have side effects, sometimes requiring drug discontinuation. In addition, patients face the possibility of relapse once drugs are withdrawn. Ideally we should be able to develop and offer more targeted and better tolerated therapies to our patients."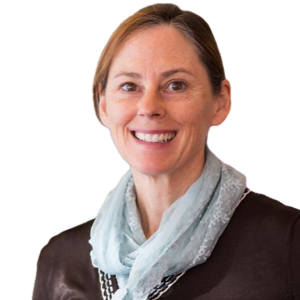 Cara Mack, M.D.
Medical College of Wisconsin and Children's Hospital of Wisconsin
"Patient advocacy organizations such as the AIHA are essential for the overall well-being of patients with chronic liver diseases. AIHA provides the infrastructure and framework for patients and families to communicate, establish relationships and lend support to one another. AIHA also provides unique opportunities for patient and family education and research participation."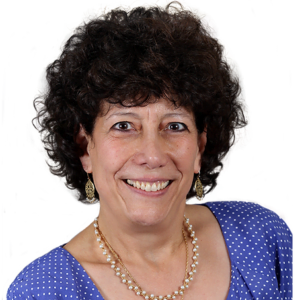 Jean Pappas Molleston, M.D.
Indiana University School of Medicine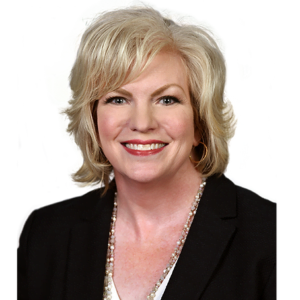 Anne Mary Montero, Ph.D.
Indiana University School of Medicine
"I am excited to serve on the AIHA Medical Advisory Board and contribute to the community actively working to advance research, advocacy, and support for people living with autoimmune hepatitis. As a health psychologist, I appreciate the opportunity to better understand how patients and families cope with this condition, including ways it can affect patients and people they love in terms of both symptoms and quality of life. I feel deeply honored to come alongside people as they navigate both medical and other intersecting life challenges, and look forward to the opportunity to work with the Autoimmune Hepatitis Association."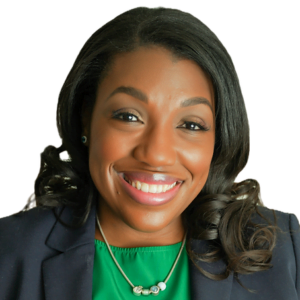 Lauren Nephew, M.D.
Indiana University School of Medicine
"New and better treatments for AIH are needed because we continue to see groups of patients with AIH that cannot be controlled without long-term steroid use. We know that long-term steroid use is not ideal and can lead to unwanted side effects. However, without good disease control, patients are at risk for significant morbidity from their disease and even death. Better steroid sparing treatments are needed for our patients with difficult-to-manage AIH so that they can lead long, happy, symptom-free lives."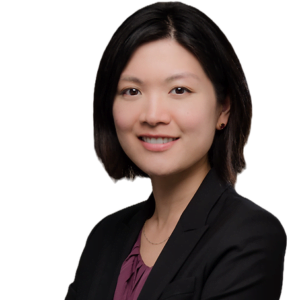 Michele Tana, M.D.
University of California, San Francisco
"Patient advocacy organizations like the AIHA are important because they provide support and a community for patients, which is even more important for a rare disease. These organizations can also motivate change in the form of research, education, or legislation. I'm excited to join the Medical Advisory Board and help the AIHA continue to collaborate for change."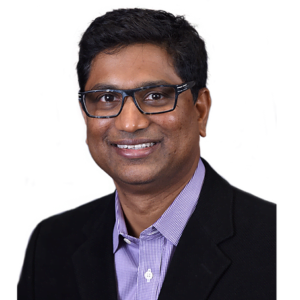 Raj Vuppalanchi, M.D.
Indiana University School of Medicine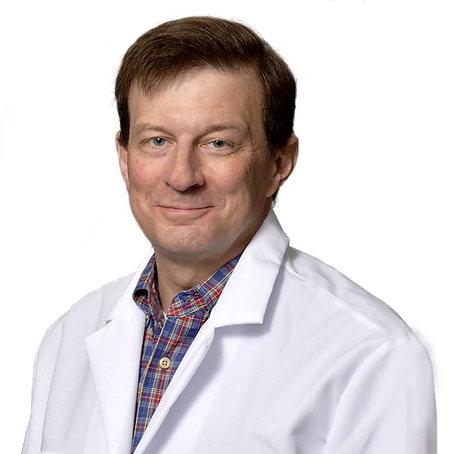 Howard Waksman, M.D.
Deborah Heart and Lung Center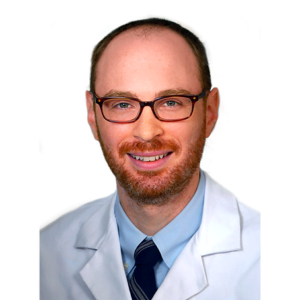 Ethan Weinberg, M.D.
University of Pennsylvania